Uniplaces est la plateforme internationale de réservation de logements étudiants en ligne qui permet de réserver des milliers d'hébergements vérifiés par le biais d'un processus de réservation rapide et simple puisque tout peut se faire en ligne et plusieurs mois à l'avance.
Le fait que les étudiants puissent réserver un logement dans une ville dans laquelle ils ne sont pas encore arrivés et dans laquelle ils ne se sont parfois encore jamais rendus auparavant est la clé de cette nouvelle aventure. Uniplaces propose en permanence des logements faciles à trouver et à réserver de manère totalement sûre et en toute confiance. Cela contribue à offrir une expérience mémorable aux étudiants internationaux, par le biais d'initiatives qui procurent une réelle valeur ajoutée pour les étudiants.
Les étudiants Erasmus bénéficient par exemple de 25% de réduction sur les frais de service par le biais d'ESN Marseille, et ce sur plus de 30 000 logements à Londres, Paris, Valence, Bologne, Nottingham et encore bien plus de villes européennes.
N'oubliez pas d'utiliser le promo code: ESNINTERNATIONAL!
Uniplaces et l'ESN, ensemble, veulent abattre les obstacles qui se mettent en travers de la mobilité étudiante internationale grâce à des projets tels que la Bourse au logement d'Uniplaces ou l'Uniplaces Academy.

Uniplaces is the global brand for student accommodation. The online marketplace for booking student accommodation with thousands of verified properties has a simple booking process - everything can be done online and months in advance.
Students being able to secure accommodation in a city they don't know ensures security and peace of mind before they leave home. In a way that is safe and trustworthy, Uniplaces consistently provides easy-to-find, easy-to book accommodation. This helps to make any international student's experience memorable: with value-added initiatives that'll make that experience unforgettable.
Erasmus students have access to a special promotion: 25% discount of the service fee exclusively through ESN Marseille for over 30,000 rooms from Lisbon to Paris, London to Valencia, Bologna to Nottingham - and pretty soon all over Europe!
Don't forget to use the promo code: ESNINTERNATIONAL!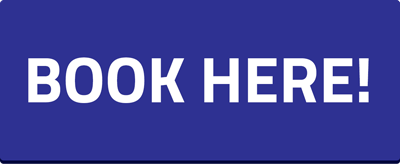 In addition Uniplaces and ESN are together breaking down barriers to student mobility, with the Uniplaces Scholarship, the scholarship for student accommodation, and the Uniplaces Academy.